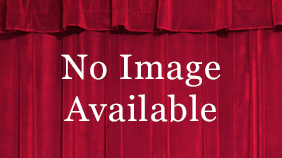 Ostatki: A Polish Carnival Celebration, 330-333-9724
Event Information:
When: Saturday, Feb. 14, 2015, 6:30 p.m.
Age limit: All ages
Where: B&O Complex
530 Mahoning Ave.
Youngstown, OH
330-480-9859
Categorized under: Fairs and Festivals | Fairs and Festivals.
Recuring Event? No
Long Description: Ostatki: A Polish Carnival Celebration will take on a love-inspired air this year when we open the doors at 6:30 p.m. Feb. 14 at B&O Station Banquet Hall. Ticket prices are $40 per person. Hosted by the energetic PolishYoungstown organization, this Slavic-inspired Pre-Lenten Celebration includes samples of elite vodkas and Polish beers—imported for the event and not normally available in Ohio--complimented with a buffet, music, dancing, premium gift baskets, beads, games and trivia contest and—of course, a pączki parade, royalty and prizes. There will also be a 6th annual Vodka Cocktail Contest, sponsored by Y-Town Vodka. Participants can compete against other home-grown mixologists that night. Bartenders from some of Youngstown's hippest establishments--and Polish Happy Hour host locations—will compete head to head in their own competition on Tuesday night before (this too is open to the public without a cover!). All will be competing for prizes before panels of "celebrity" judges. Each drink will be tested for creativity, flavor and originality. And each of the contestants' drinks will be available for you to try for yourself –they will compete for the People's Choice Award! For information, call 330-333-9724 or go to www.polishyoungstown.org.
Event posted: Feb. 10, 2014
Last updated: Aug. 16, 2016