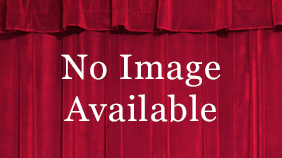 High School Golf School (registration required)
Event Information:
When: Tuesday, May 10, 2016, 3:30 p.m. to 5:30 p.m.
Age limit: All ages
Where: Mill Creek Golf Course
1 West Golf Drive
Youngstown, OH
330-740-7114
Categorized under: Sports | Golf.
Recuring Event? No
Long Description: Hosting successful high school golf programs with seven area school districts has allowed us at Mill Creek the opportunity build and develop junior golfers at a more rapid pace than many of the other area golf facilities. It's a compliment to golf course accessibility and the major role we share with the local community with the game of golf. New for the 2016 golf season will be a High School Golf School summer golf program geared to high school juniors and seniors who are looking to take their games to the next level and look to play at the collegiate level. Here is a the program overview: This nine week session will meet once per week and will include both golf instructions from our PGA Professional staff and a comprehensive physical evaluation by a TPI certified fitness trainer. In each session students will have their swings analyzed by V1 golf computer software which will be accompanied by a 3-5 minute internet wrap up. They will also be given a complete physical evaluation and learn why they swing a golf club the way they do. In each session thereafter they will receive fitness training to make any necessary physical corrections. Week One Overview: Physical Evaluation and full swing video session. Week Two Overview: Fitness plan and full swing corrections. Week Three Overview: Short game and fitness training. Week Four Overview: Full swing, reading greens and fitness training. Week Five Overview: Physical reassessment and course management. Week Six Overview: Full swing reassessment and fitness training. Week Seven Overview: Short game various shots utilizing different clubs including bunker play. Week Eight Overview: Physical reassessment and on-course play. Week Nine Overview: Play 18 holes with PGA Professional on-course instruction. Open to all current High School Juniors & Seniors (boys & girls sessions). Register/Pay with GC by 4/18. $399 per student. Registration includes a pair of Foot Joy Hyper Flex Golf Shoes ($175 value).
Event posted: April 12, 2016
Last updated: Aug. 16, 2016