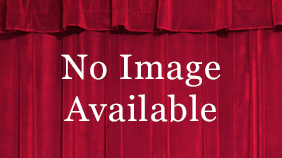 Boar's Head and Yule Log Festival, 330-743-3175
Event Information:
When: Sunday, Jan. 7, 2018, 1:30 p.m.
Age limit: All ages
Where: St. John's Episcopal Church
323 Wick Ave.
Youngstown, OH
330-881-9517
Categorized under: Special Events | holiday.
Recuring Event? No
Long Description:
Tickets are now on sale for the 57th annual Boar's Head & Yule Log Festival. The festival, one of the longest running such festivals in the country, will take place January 7, 2018 at 1:30 p.m. and 4:00 p.m., at St. John's Episcopal Church, 323 Wick Avenue, Youngstown.
Performance tickets are $6 each. Dinner tickets with preferred performance seating are available for $20. A dinner at 12:30 p.m. precedes the 1:30 p.m. performance. The dinner at 3 pm precedes the 4 pm performance. It is a traditional roast beef feast complete with wassail.
The annual festival is a unique offering of praise to Jesus Christ at his Epiphany and features the Boar's Head & Yule Log Festival Choir & Brass. This year it will once again include bagpipers, drummers, and a cast of approximately 100 St. John's parishioners dressed in medieval costume as well as other surprises.
You may purchase tickets online through our website www.stjohnohio.org. Tickets may be purchased in the church office from 9 a.m. to 3 p.m. Monday through Thursday, until Noon on Fridays or by sending a stamped, self-addressed envelope to the church, "Attn: Boar's Head", 323 Wick Avenue, Youngstown, OH 44503-1095. Include a note indicating performance time and make check payable to "St. John's Episcopal Church." Please include your phone number. The deadline for orders via mail is Wednesday, December 27.
The church is ADA-accessible and free parking is available in the church lot as well as at the public library. There will people outside to help with parking.
For additional information, call the church at 330-743-3175, visit the website: www.stjohnohio.org or email stjohnohio@gmail.com.
Cost: $6.00
Event posted: Nov. 17, 2010
Last updated: Nov. 27, 2017