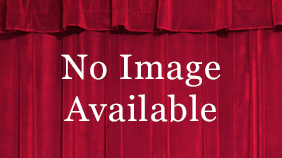 Farmageddon 2018
Event Information:
When: Sunday, July 15, 2018, 3 p.m.
Age limit: Not available
Where: Lamppost Farm
14300 Market St.
Columbiana, OH

Categorized under: Special Events | Special Events.
Recuring Event? No
Long Description:
A chew and brew "battle to the end of less than the best"
Lamppost Farm is announcing the pairings for Farmageddon 2018, a chew and brew "battle to the end of less than the best," taking place Sunday, July 15, from 3 to 8 p.m., at 14900 Market St., Columbiana.
The scene is set as each of the five participating food trucks is paired with a local brewery to showcase a signature 'brew' and complimenting 'chew' using Lamppost's quality meat in a 'battle to the end of less than the best' with the community voting on the winning pairing:
Babcia's Lunch Box + Noble Creature Cask House
Smoke Worx + BirdFish Brewing Co.
Some Like it Hot on Wheels + Sandy Springs
Taco Stop (Biba) + R. Shea Brewing
What's Grandpa Smokin' + Modern Methods Brewing Company
Farmageddon 2018 also features live entertainment by The Labra Brothers and The Slim Pickins Band; games; prize drawings and the opportunity to shop for an event T-shirt, Farmageddon glass sets, grass-fed/pastured products and works by local artisans in the Farm Store.
Event passports are $40/person and include a sampling of food and beer at each food truck/brewery pairing, an event pint glass, live music and games. A "DD package" for two individuals at $70, includes two chew passports and one brew passport. Individuals must be 21 years of age or older to participate in tastings. Space is limited; pre-registration is required by July 8 at https://squareup.com/store/lamppost-farm <https://squareup.com/store/lamppost-farm> .
Lamppost Farm is a nonprofit organization dedicated to using agriculture to reach and teach others through education, hospitality, stewardship, discipleship and quality food:
Provides access to healthy, high-quality, grass-fed/pastured beef, pork, broilers, eggs, turkeys, lamb as well as items by local artisans, in the on-site Store open Saturdays from 9 a.m. to 4 p.m.
Collaborates with more than 10 establishments to provide amazing food throughout NE Ohio
Offers tours, workshops, team building/strategic planning opportunities and other experiences on-site or at area locations
Provides young adults the opportunity for immersion in the rhythms of farm life through year-long Fellowships and Summer Internships
West Branch Malts is an in-kind sponsor for Farmageddon 2018. For more information and to support Lamppost Farm, please call 330.531.4240, stop-by the Store on Saturdays between 9 a.m. and 4 p.m., or visit www.Lamppostfarm.com <http://www.lamppostfarm.com/> .
Event posted: June 25, 2018
Last updated: June 25, 2018