Boss Baby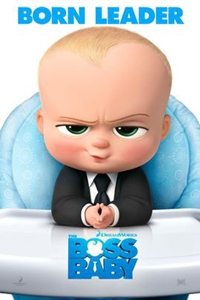 Rating: No Rating
Synopsis: A hilariously universal story about how a new baby's arrival impacts a family, told from the point of view of a delightfully unreliable narrator, a wildly imaginative 7 year old named Tim.
Showtimes
Note: Movie showtimes are subject to change. For possible updates to this schedule, please call the theater.
Wednesday, June 28: 7:15 p.m.
Thursday, June 29: 1:30 p.m., 4:20 p.m., 7:15 p.m.