La La Land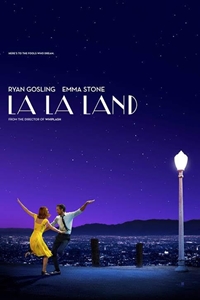 Rating: PG-13
Synopsis: The story of Mia, an aspiring actress, and Sebastian, a dedicated jazz musician, struggling to make ends meet while pursuing their dreams in a city known for destroying hopes and breaking hearts. With modern day Los Angeles as the backdrop, this musical about everyday life explores what is more important: a once-in-a-lifetime love or the spotlight.
Showtimes
Note: Movie showtimes are subject to change. For possible updates to this schedule, please call the theater.
Wednesday, March 29: 1:30 p.m., 4:20 p.m., 7 p.m.
Thursday, March 30: 1:30 p.m., 4:20 p.m., 7 p.m.