Mother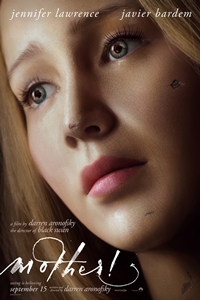 Rating: R
Length: 2 hours, 8 minutes
Synopsis: Hye-ja is a single mom to 27-year-old Do-joon. Her son is her raison d'être. Though an adult in years, Do-joon is naïve and dependent on his mother and a constant source of anxiety, often behaving in ways that are foolish or simply dangerous. Walking home alone one night down a nearly empty city street, he encounters a young girl who he follows for a while before she disappears into a dark alley. The next morning, she is found dead in an abandoned building and Do-joon is accused of her murder. Thanks to an inefficient lawyer and an apathetic police force, Do-joon's case is quickly closed, but his mother refuses to let this be the end of the story.
Showtimes
Note: Movie showtimes are subject to change. For possible updates to this schedule, please call the theater.
Tuesday, Oct. 17: 12:40 p.m., 3:20 p.m., 6 p.m., 9:15 p.m.
Wednesday, Oct. 18: 12:40 p.m., 3:20 p.m., 6 p.m., 9:15 p.m.
Thursday, Oct. 19: 12:40 p.m., 3:20 p.m., 6 p.m., 9:15 p.m.