What are you doing, New Year's, New Year's Eve?
Published: Fri, December 28, 2007 @ 5:01 p.m.
Yes, that headline is a reference to the jazz standard. If it's unfamiliar to you, re-evaluate your musical knowledge.
You could start by checking out some of the live music on New Year's Eve. Or, just head out with friends and have a good drunken time and not learn anything at all.
Either way, here's our list of things going down New Year's in the Mahoning Valley:
Barleys has bands scheduled to appear New Year's Eve; K-Awake, Grey Dealer, Erin's Vineyard, Pobble and Asleep. The cover is $5 and the show starts at 10 p.m.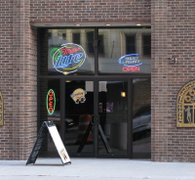 Photo by
Jillian's will have a New Year's Eve Party from 8 p.m. to 2 a.m. for those 21 and over with a prime rib buffet, unlimited gaming (including the arcade, pool tables and bowling) and a free champagne toast at midnight. There's also a $25,000 giveaway for one person in attendance.
Core will have a party from 7 p.m. - 2:30 a.m. with no cover charge, including champagne at midnight and drink specials all night.
Wedge will host a 21-and-over party, 2007 Grand Finale. Cover is $5 before 5 p.m. and there's free champagne for the first 250 people with a DJ spinning all night. You can also use their free shuttle service for the local area.
Funny Farm Comedy Club will have comedian and magician Chris Greenamyer from St. Louis. The cover is $35 per person and includes the first two beverages. There's two shows: one at 8 p.m., the other at 10:15 p.m. The temporary location at the Boardman Holiday Inn offers a unique advantage; the Funny Farm and the hotel have combined packages so that you can see the show, enjoy the evening in the bar and stay the night there.
Gay club Utopia on Midlothian Boulevard will have a disco night (18+) with balloon drop at midnight. There's free champagne and buffet with a special guest DJ and drink specials all night.
The Huckin' Fillbillies will be playing McMenamy's in Niles from 9 p.m. to 1:30 a.m. The night is $50 per person in advance (call 330-544-1732 for tickets) and includes a buffet dinner with dessert, served from 9 to 11 p.m. There's also an open bar from 9 p.m. to 1 a.m. and a free champagne toast at midnight.
Cosmo's Tavern and Grillery in Austintown will have a DJ, free champagne toast at midnight and the ball drop on 3 screens for $5 per person, starting at 8 p.m. In Boardman, Salty Grogs will have a New Year's party (21+) with a free appetizer buffet and a bottle of champagne for each table. Doors open at 3 p.m. and cover is $10.
Downtown Youngstown, Cafe Cimmento is accepting reservations for New Year's Night, with seatings at 5:30, 7:30 and 9:30 p.m. Live music will start at 9 p.m. Call 330-740-0166 for reservations.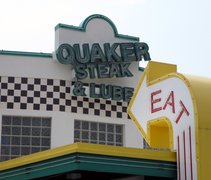 Photo by
Alberini's, on the strip in Niles, is also taking reservations for their New Year's Eve dinner, including music in their lounge by Jim Golen. Antone's in Boardman has cover band The Houseband scheduled to appear that night, while Bustin' Loose will play at the Fireplace, now on Western Reserve Road.
Austintown Quaker Steak and Lube has the Shagadelics slotted to perform at 10 p.m., with no cover charge and a champagne toast at midnight. There's a crab leg and steak special for $20 and a steak dinner for two for $30.
There's also three communities hosting First Night celebrations, which are alcohol-free and more family-oriented.
At First Night Canfield, younger local bands Lost View, Voletta, Lights-Camera-Distraction, Made in Canada, All That's Mine and Six Shots Left will play at McMahon Hall. You can also catch Irish Folk Band County Mayo or former Miss Ohio Amanda Beagle.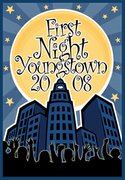 Design by Frederick Mozzy Designs
Downtown Youngstown, you can stop by 20 Federal Place (the former Phar-Mor building) to catch local bands playing First Night Youngstown. The Zou will play a set at 6 p.m., followed by Posture Coach at 6, Jones for Revival at 7, Youngstown rock legends the Deadbeat Poets at 9, followed by two sets by BJ O'Malley at 10 and 11 p.m. Or, you can stop by the Oakland Center for the Arts for perfomances by the Pickled Brothers Sideshow at 6, 7, 8 and 10 p.m.
First Night Salem will offer a night of rock tributes at the Elks Lodge, with performances by an Elvis Impersonator and Abbey Road, Beatles cover band.
While Warren doesn't host a First Night celebration anymore, there will be special events on Courthouse Square and the new public ice rink. Skating starts at 10 a.m., while special events start at 8 p.m. Events are free, except skating, which is $5 for the entire day. In case of inclement weather, events will be held in Market on the Square across the street from the courthouse.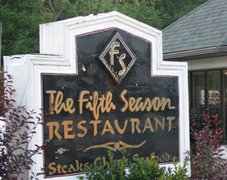 Photo by
For a more upscale evening, Mr. Anthony's is hosting a formal celebration for $75 a person for those 21-and-over. There will be a formal open buffet with filet mignon and shrimp cocktail, plus a top-shelf open bar. Cover bands Frankie and the Sensations and The Look will play. Doors open at 8 p.m. Call 330-758-5721 for tickets.
Also, the Fifth Season will have live entertainment by cover band Rudy and the Professionals. Complementary pork, kielbasa and sauerkraut will be served at midnight. Call 330-799-3483 for reservations.
Sponsored Content
Loading Family Features Article