2008 Ohio Hip-hop Award nominations released
Published: Tue, August 5, 2008 @ 10:31 p.m.
The nominees for the 2008 Ohio Hip-hop Awards have been released, and once again Youngstown fared well.
Let's just not hope for a recap of 2007 — of 38 categories, Youngstown-based artists got only so much as two second-place finishes. For best video, Notice's "On Da Flo" featuring 100 Proof came in second. 100 Proof also was named the second-place finisher in the best new artist category in public voting.
This year, Pryslezz and Throwback ("The Jewish King") will represent Youngstown in the best new artist category. Pryslezz is also up for single of the year for "More Than a Love Song," featuring Dwele, which is also nominated for best video. Single of the year will be a tough category for Youngstown to win, with five Cleveland nominees, including Bizzy Bone featuring DMX's "A Song for You."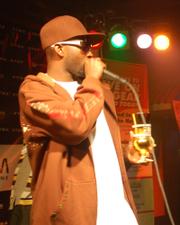 2Fly is also nominated for best video for "Cuddy," off best album nomination, "Ohydro." 2Fly says promotions for the video will begin in the next two weeks. A Youngstown State University telecommunications graduate, 2Fly says he directed and edited the video himself with help from Tony Marr of Cinematix in Pittsburgh.
He says most everyone in the video is family, that they are real cousins.
"But you know, everyone in the Yo is related anyway," he says.
As for the album, 2Fly says he's been getting good response from the trunk sales.
"It's been overwhelming — everyone's been calling me," he says.
"Cuddy" is the first song on the album and he says he decided to shoot it after a well-received performance in Akron. "I didn't know it stretched that far," he says. So, he says, he decided to shelve the other song slated for video production and release "Cuddy."
He's "just proud to be nominated," he said.
My favorite new Youngstown group, Fam Boyz, is nominated for best new group. Gotta Husle and DaKreek are nominated again this year, this time with DaKreek moving from best new group to best group to compete with Gotta Husle, who won a local music showcase to perform live at the Ohio Hip-Hop Awards.
"Me and Mello are really excited to be a part of the ballot again this year. It says a lot about our scene, our supporters. We're able to keep making good music here and have people recognize it, " DTown of DaKreek says. "We're expecting to take home best group. We feel like our music is good and people will make the right decision. With the people of Youngstown behind us, we should do very well in the polls."
Gotta Husle is also confident in their nominations.
C.E.O. Ralph the Riddla says Gotta Husle did fewer shows this year, but felt they were bigger shows and that resulted in their four nominations: Best Group, Live Performance, Record Label and female vocalist — Notice. Among those bigger shows was opening for Lil Wayne at the Chevrolet Centre.
"[Getting nominated] feels like we're making progress. It makes you want to keep going harder and harder and harder," he says, noting that it felt good being recognized and getting credit for what they do.
"I can only speak for us, but I think we all got a better chance this year. I think we've got a chance at winning all four categories we're nominated for," Ralph says.
For her second year in the music business, Notice is pretty happy with her success so far.
"I feel Youngstown, especially Gotta Husle, is going to do well," she says. "We've been doing things all over Ohio. It's a lot different than a year before. DJs are responding to me instead of me trying to get at them."
Notice says she has plans in the works to put together a Youngstown show and an Akron show with Mz. Skittlez (Cleveland), who beat out Notice in 2007 for best female vocalist.
"I think Youngstown is understanding what networking is," she says, noting how much everyone is helping each other now and how much promotion has improved. "A lot of people had the talent, they just didn't go out for people to recognize it."
Geo's is nominated for best retail spot and MAyNSTREAM will again compete for best promoter. Duka's is nominated for the first time in the best night club category, while Barleys in nominated for best live venue. (Barleys had been home to Hip-hop for Hip-hop Heads.)
Aarophat is nominated for lyricist of the year again. Notice returns to the list again as a nominee for best female artist. 101.9-JAMZ talent Lucky Penny is nominated for best radio personality for the second time. Collaborator Blaq Rose is nominated for best male vocalist.
"It's an honor to be recognized for doing what you do, especially in your hometown," Lucky Penny says.
He was a presenter for the 2007 awards, and says he looks forward to 2008 being a "bigger, better party."
But, Lucky Penny adds, "Hopefully, Youngstown comes home with more awards."
There are only four categories in which Youngstown has more than one nominee. (Correct me if I'm wrong.) Gotta Husle and Kenny Ali are nominated for best live performance. Gotta Husle is also up for best record label against King Ape, Pryslezz's label. Aarophat gets a second nomination against Mark Malice for best male artist with Young Zone (Cincinnati), Young Ray (Cleveland), Copywrite (Columbus), Chip the Ripper (Cleveland), Polo Collar, Zelakhan, Tugun Cannon (Cleveland) and Bizzy Bone (Cleveland.)
Video: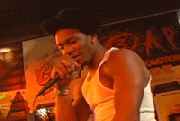 Mark Malice gets a second nomination for best album for "The Perfect Mistake."
Yours truly, Valley24.com, is also a nominee this year for best Web site.
This year's award show will be at Cleveland Convention Center Sept. 20 inside the music hall. Organizers are planning workshops for artists regarding the music business.
The ballot for voting is online here: http://freeonlinesurveys.com/rendersurvey.asp?sid=zsqpk881ei9r89e468413
Sponsored Content
Loading Family Features Article