The pre-club: Old Precinct finds a niche
Published: Thu, June 25, 2009 @ 3:04 p.m.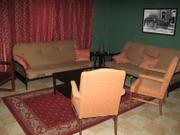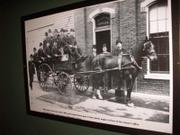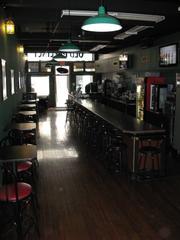 Place
32 N. Phelps St., Youngstown
YOUNGSTOWN - Sometimes one-night stands turn into something more.
It certainly did for Old Precinct, a new downtown bar.
Manager T.J. Parker says the owner, Mike Fonda, 52, used to run a deli at the Phelps Street location but closed for about a year.
Fast forward to February 2009, and Fonda asked Parker, 24, and his friends, Patrick Bokesch and Michael Howley, to open the bar up for one-night for the Kelly Pavlik fight.
It went so well that Old Precinct is now open every Friday and Saturday night.
Fonda, a 17-year veteran of the Mahoning County Sheriff's Department, says Old Precinct benefits from the increasing number of people coming to downtown Youngstown.
"Downtown is becoming more of a destination itself," he says.
Parker says they've tried to keep Old Precinct "laid-back" and "chill." He says it's a place to "pre-game."
"We want it to be a place to go before you go out," Parker says.
Parker, a teacher at Austintown Middle School, says Old Precinct's crowd is generally made up of patrons in their 20s and younger 30s.
The deli transitioned into Old Precinct with the addition of a bar, a renovated loft area and TVs. At first, it was only open Saturdays nights, but after about a month, Old Precinct was also open on Fridays.
There's a gentlemanly vibe to the building, erected in 1923, due in part to the Youngstown Police theme in the decór.
The music selections lend to the low-key atmosphere: While the sound of dance music echoes from Downtown 36 and the music of local bands emanates from Barleys, Old Precinct sticks to more mellow musicians like Dave Matthews Band, O.A.R. and Jack Johnson.
In the future, Parker says Old Precinct will be open Sundays and Mondays for sporting events.
Fonda and Parker say that so far, they've relied heavily on word-of-moth advertising, although they plan on some marketing in the future. Additionally, they say oldprecinct.com is in the works.
Parker says in addition to the wraps the bar currently serves, they plan on grilling out on the sidewalk more frequently this summer, including cooking on a spit. He says they also plan on a cornhole tournament.
Sponsored Content
Loading Family Features Article