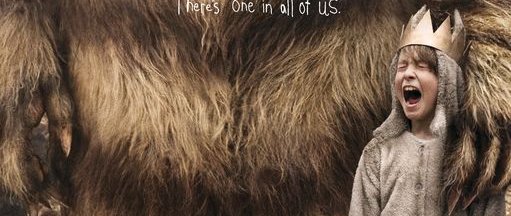 Where the Lessons Are
Published: Sun, October 18, 2009 @ 5:58 p.m.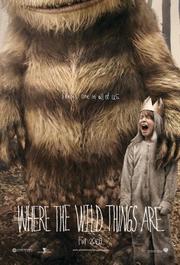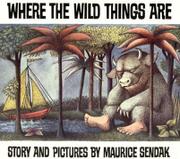 Where the Wild Things Are
The film tells the story of Max, a rambunctious and sensitive boy who feels misunderstood at home and escapes to where the Wild Things are. Max lands on an island where he meets mysterious and strange creatures whose emotions are as wild and unpredictable as their actions. The Wild Things desperately long for a leader to guide them, just as Max longs for a kingdom to rule. When Max is crowned king, he promises to create a place where everyone will be happy. Max soon finds, though, that ruling his kingdom is not so easy and his relationships there prove to be more complicated than he originally thought.
If you were a fan Maurice Sendak's "Where the Wild Things Are," you'll probably find it hard to believe Spike Jonze could make it any better.
Big screen newcomer Max Records is a perfect match for the film's young Max, a latch-key kid who dreams of bigger things. The opening sequence takes images straight from the book and readers will recognize his costume right away.
"Where the Wild Things Are" is a great movie for fans of the book, old and young, and for all children. The film is packed full of important lessons: Believing in yourself, getting along, understanding, playing fairly and being helpless.
It tells the story of Max trying to get by without much attention from his familiar, finding hope and happiness in his imagination. But when life gets too tough, he finds an even bigger adventure in a mystical land full of new friends.
The film gets the bulk of content necessary for its 100 minutes by adding in the project of building "the perfect fort." It's here most of the great lessons are learned and the film gets most of its charm.
One great aspect of this film that is great for children is that the dialogue is spoken in proper English. It's not written-down for kids, there's no funny made-up words to keep their attention: "Where the Wild Things Are" is a film made for all audiences, giving kids a chance to learn while watching it. It also takes most of the big lines verbatim from Sendak's work.
For adults, the cinematography is alone worth a watch. If you've read the book, you'll immediately recognize the forest. It's as if cinematographer Lance Acord went into my imagination as a child and pulled out exactly what I imagined when I read the book.
Further, the first night scene of the film, Max's boat on the water, is striking. The symbolism is clear and the visuals are stunning.
Another spot-on element of "Where the Wild Things Are" is the costuming and special effects that bring them to life. Puppetry has come a long way from "Neverending Story." These creatures are lovable and believable, quite an accomplishment considering they have no basis in reality whatsoever.
Another breathtaking element of "Where the Wild Thing Are" is the soundtrack with music by Karen O of The Yeah Yeah Yeahs. It's delicate, raw and quite fitting for the imagination of children. This soundtrack tells the story of beautiful escapism as a standalone from the film and is definitely worth purchasing.
"Where the Wild Things Are" is rated PG, but does have at least one very scary moment for children.
If I had one complaint about "Where the Wild Things Are" it would be that the dialogue of the Wild Things is too grown-up. It's a little hard to stomach the fact that the mythical monsters of my childhood would have grown-up drama. The voice of creature K.W.'s is also a little too sultry for talking to an 8-year-old, and seems to hit on pothead references at times.
Also, many of the shots in "Where the Wild Things Are" are hand-held, giving the film that dreaded "Blair Witch" feeling. But after the initial 45-minutes, the effect does diminish some and it's less dizzying to watch.
Whether you were a fan of "Where the Wild Things Are" as a child or your child is a fan now, this film is a great watch for all ages and doesn't disappoint fans of Sendak's original work.
Also read: "Heads On and We Shoot: The Making of Where the Wild Things Are" is an in-depth behind-the scenes look at the making of "Where the Wild Things Are." Authors are listed as the Editors of Mcsweeney's, Spike Jonze and Dave Eggers. This 240-page book is great read with interviews from cast and crew that give you an insider's view of making this movie, but in more detail than most DVD bonus features.
More like this
Sponsored Content
Loading Family Features Article