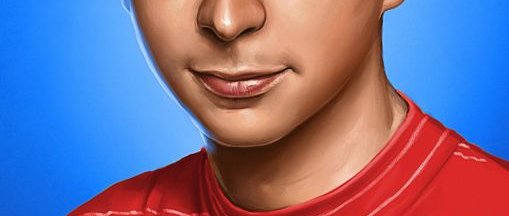 'Youth in Revolt' tells [familiar] awkward tale
Published: Sat, January 9, 2010 @ 9:22 p.m.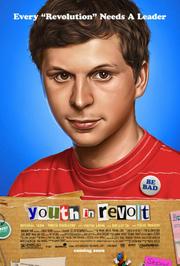 Youth in Revolt
"Youth in Revolt" is the irreverent story about the wild adventures of a teenage boy named Nick Twisp who meets the girl of his dreams while on a family vacation and has to turn his life and the lives of all those around him upside down in order to be with her.
If you're someone who ever had to work the courage to have game, you'll get "Youth in Revolt."
Miguel Arteta's latest film is uncomfortable and awkward, the way most teen romances are. Michael Cera ("Nick and Norah's Infinite Playlist," "Juno" and "Superbad") plays the nerdy Nick Twisp, the son of divorced parents who live in less-than-ideal conditions.
On a "vacation" to a trailer park, he meets his dream girl, Sheeni Saunders, played by Portia Doubleday. "You're a virgin, I can tell," she says on their first date, setting the stage for Nick to change his ways.
To win Sheeni's heart, he creates his alter-ego, Francois Dillinger, a smooth-talking and chain-smoking Frenchman with plenty of bad ideas. "Unless I radically change every part of my personality, I'm going to die a virgin," he confides to his PC.
Cera also plays this supporting role through digital composites, creating a sort of devil-and-angel dynamic. Francois is a hilarious character through-and-through, complete with an over-the-top walk.
"Youth in Revolt" brings back the uncomfortable teen years all too well, but in a way that's incredibly funny. The plot is clear: Nick is determined to sleep with Sheeni, and that means plenty of crude moments.
The reason the film works so well is the actors' ability to get through over-dramatic and silly lines without laughing. In fact, I'm not sure that Nick cracks a smile at all in "Youth in Revolt." (For instance, Francois commans, "Just be quiet and let me blow shit up.")
For the storyline, I was quite surprised and happy to find that the film was innovative in its use of multimedia video techniques. The film uses several creative techniques that are seldom seen, making for really interesting visuals.
Unfortunately, most of the best moments in the film are given shown in the trailer, but that doesn't mean this comedy doesn't actually produces laughs. In fact, it's the lesser moments that keep the audience laughing throughout.
Many of those moments come ala the supporting cast: Steve Buscemi, Ray Liotta, Jean Smart, M. Emmet Walsh, Mary Kay Place and Justin Long actually hold up the description of supporting cast, lending their talents to some very funny moments. (Mrs. Saunders on shrooms, "playing" the organ, anyone?)
"Youth in Revolt," despite some offensive moments, is an endearing tale of young love. Despite being extreme, it's easy to relate to the characters. While it may be a far-stretch to reality, it never gets so extreme that it becomes insincere.
More like this
Sponsored Content
Loading Family Features Article