Todd Bury named Rotarian of the Year
Published: Wed, February 8, 2017 @ 8:39 a.m.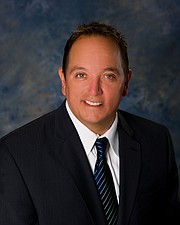 POLAND
Poland Rotary named Todd M. Bury Rotarian of the Year at their annual Night at the Races fundraiser Jan. 27.
Bury joined the Rotary in 1997 and has served as president and five-time chairman of the Chili Open. He has participated in several mission trips and opened his home to a foreign exchange student. Bury also is the owner of Bury Financial Group.
Sponsored Content
Loading Family Features Article