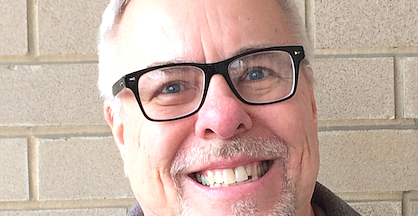 Boardman resident takes home top prize in Vindy contest
Published: Thu, February 28, 2019 @ 12:05 a.m.
Staff report
YOUNGSTOWN
J. Michael Orwell of Boardman is the first-place winner of The Vindicator's Best of Film contest.
Orwell correctly picked 17 of 21 categories in Sunday evening's Academy Awards ceremony.
He was the only one of the 147 entries in the contest to get 17 correct. For his efforts, he wins a $200 gift certificate to Rulli Bros. supermarkets.
The second-place winner was Bill Baker of Canfield, with 15 correct, who won a $100 gift certificate to Rulli Bros.
Third-place went to Michelle Ewing of Berlin Center, who won a $50 gift certificate to Rulli's. Ewing correctly picked 14 categories, which put her into a tie with another contestant. In accordance with contest rules, her ballot was picked in a random drawing between the two.
This is Orwell's second win. He entered the Best of Film contest four or five times in the past, and won third-place a few years ago.
A librarian at the main branch of the Public Library of Youngstown and Mahoning County, Orwell naturally did some studying before making his picks. The categories that he did not correctly pick were Sound Editing, Sound Mixing, Original Score and Best Actress.
The latter award went to Olivia Colman for her role in "The Favourite," but Orwell chose Glenn Close ("The Wife").
"I watch all of the awards shows, and I saw that Olivia Colman won the first two of them, and I was going to pick her. But then everybody started saying Glenn Close would win the Oscar because it was her seventh time as a nominee," said Orwell. "I probably should have went with my hunch."
Orwell said he is a movie buff and has seen most of the movies that have garnered nominations.
There was no dominant movie this year, he noted, which made it tough to pick the Best Picture winner.
Orwell correctly picked "Green Book," which he said was also his favorite movie of the year.
Sponsored Content
Loading Family Features Article