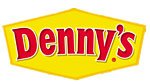 Denny's Restaurant - Youngstown
Denny's Restaurant - Youngstown
4020 Belmont Ave., Youngstown
Phone: 330-759-0446
Heated smoking area? Unknown
Smoking porch? Unknown
Online: http://www.dennys.com/en
Denny's is the most recognized name in family dining providing good food and service for more than 50 years. With approximately 1,600 restaurants across America and systemwide sales of more than billion, Denny's is the largest full-service family restaurant chain in the United States.
Denny's restaurants offer a casual dining atmosphere and moderately priced meals served 24 hours a day at most locations. Denny's is well-known for its breakfasts served around the clock, including the popular Original Grand Slam®. Denny's menu also features a variety of appetizers, hamburgers, sandwiches, salads, chicken, steak and seafood entrees as well as desserts.
Specialty menus for health conscious guests feature low-carb and low-fat offerings. The chain also offers customers age 55 and over selections at special prices and children 10 and under a specially priced menu. In addition, Denny's offers free refills on coffee, tea, soft drinks and lemonade.
Hours: Open 24 Hours!
Restaurant details
Cuisine: American, Breakfast, Sandwiches, Seafood
Delivery? No
Buffet? Unknown
Local establishment? Unknown
Outdoor seating? Unknown
Party room? Unknown
Reservations accepted? Unknown
Call-aheads accepted? Unknown
Kids menu? Unknown
Occasional live music? No
Accepts barter? No
Payment options